Posted on
Culbertson's American Legion Benefits Area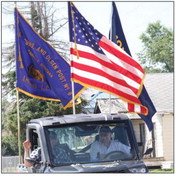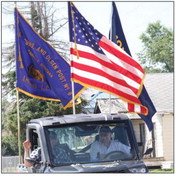 The Culbertson American Legion Club stays busy throughout the year in Culbertson and throughout the area.
Pete Olson, past post commander, says the American Legion assists with military funerals in Culbertson, Fort Kipp, Brockton, Wolf Point, Poplar and Oswego, "We travel across Highway 2," Olson said.
For each of the federal holidays during the year, the organization posts flags at businesses throughout Culbertson. A total of 40 flags are put up.
The American Legion also provides a float in both the Frontier Days and Roosevelt County Fair parades.
A fund-raising turkey bingo event is held each November.
"We're doing quite a bit," he said.
Local officers include Peggy Purvis as commander, Brian Fodyce as adjutant, Rick Kessner as first vice commander, Brian Fodyce as adjutant and Tom Hansen for finance.
Olson said there are about 95 members on the post's rolls. He said about half of the members are retired, who no longer live in the area.