Posted on
Robotics Event Gives Lustre Students Chance To Show Teamwork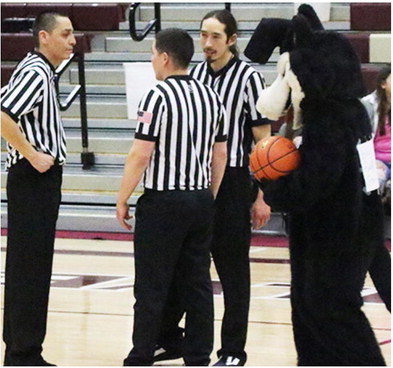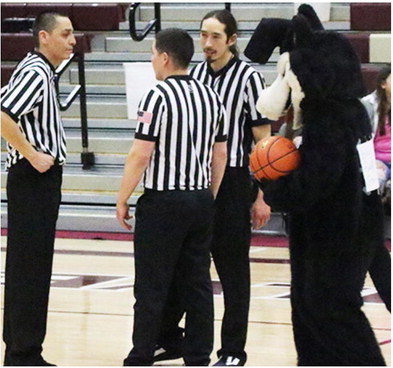 BOZEMAN — When the Lustre Lions team from the small town near Fort Peck Reservoir visited Montana State University last weekend, five months of hard work boiled down to intense twoand- a-half-minute rounds of robotic action.
Pitted against 35 other teams from around the state at the FIRST Lego League finals tournament, the five team members unleashed their energy-themed creation made of advanced, motorized Lego pieces and programmed with a basic coding language that introduces students to computer science. The robots complete preassigned missions such as unloading and moving pieces of cargo, and teams are also evaluated on their presentation and spirit of teamwork by a panel of judges.
"It's a good way for the kids to combine everything they're learning in a handson activity," said Jeanne Matthyser, one of the team's coaches and a teacher at Lustre Grade School, which has a total of 48 students. "We also really focus on building good trust and teamwork."
The school started participating in FIRST three years ago, and this year marks the first time the Lions have made it to the state competition, Matthyser said. It's also the first time any of the team members have made the sixhour trip to Bozeman.
"I enjoy the teamwork," said seventh grader Bryson Allen. "I had some experience with programming before, but nothing with real- life, moving parts. So it's something new."
Nancy Schiller, a fourth-grader, said she liked building with the Legos and explained that the robot has a sensor that the team programs to follow black lines on the mission table. Without the right computer code, the robot bounces into walls rather than navigating the mission. "Whenever we get the program wrong, we say 'Oh no, how did we do that?'" Then they work as a team to fix it, she said.
"I like working together," added fourth-grader Bryanna Allen.
Fifth-grader Justin Schiller participated in FIRST last year and brought his experience to this year's team. "Computer programming is like its own language," he said.
MSU has been involved with the Montana chapter of For Inspiration and Recognition of Science and Technology, or FIRST, since 2007, initially through the Montana Space Grant Consortium and now organizing the tournament through MSU's Norm Asbjornson College of Engineering. FIRST is an international organization that aims to inspire young people's interest in STEM fields.
Due to increased participation across the state, this year, for the first time, MSU coordinated three in-person qualifying rounds in Missoula, Helena and Billings that drew nearly 70 teams. In addition to the Lustre Lions, advancing to the finals round were teams from Drummond, Eureka, Twin Bridges and Fort Benton as well as Montana's larger towns and cities. About 50 MSU students and faculty volunteer to run the FIRST tournament, which also includes the FIRST Tech Challenge, in which students from grades 7-12 compete with more complex robots in a larger arena.
"FIRST is a wonderful program for engaging students with STEM and the engineering design process," said Loribeth Evertz, engineering college outreach coordinator. "For some students, this is their first trip to a large city and college campus. We strive to make a lasting impression and hope that students continue to explore and develop their design and problem-solving skills."
A Little Help
Wolf Point's mascot offers to assist the referees prior to the girls' basketball game
in Wolf Point on Tuesday, Jan. 31.
(Photo by Bill Vander Weele)