Posted on
Morris Robert Olson Sr.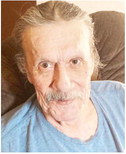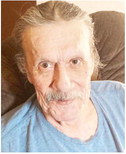 Morris Robert Olson Sr., 70, died Saturday, Jan. 28, 2023, at Poplar Hospital.
He was born March 9, 1952, to Raquel Young and William Goatie Sears at the Poplar Hospital. He was raised by his grandmother Jenny Lester along with his older sister Julia and two young brothers, Levi and Kenny.
He attended Chilocco Indian Boarding School and played basketball for them. He also played independent basketball. He liked to throw horseshoes with his buddies and relatives. He liked to ride around and listen to '60s and '70s music.
He liked to watch football, especially the Denver Broncos, and visit with whoever came over to watch with him. He liked to laugh and tease and have a good time.
He married Phyllis Grey-Bear on March 12, 2004.
He is survived by his sons, Myron Olson Sr., Robbie Olson, Les Ogle and Mike Olson; daughters, Judith Olson, Kelly Ann GreyBear, Cerise GreyBear and Jordan Grey-Bear; sisters, Julia Young and Jonelle White; brothers, Keith Olson Sr., Irvin Olson Sr., Lester