Posted on
Lustre News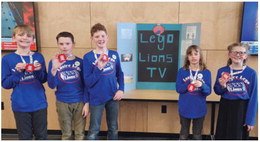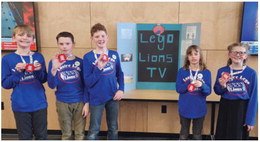 The Lego Lions of the Lustre Grade School traveled to Bozeman on Thursday to participate in the State Lego League held at the Montana State University campus.
They had qualified to participate by placing fifth in eastern Montana. They had an excellent learning time at the event and it was a good experience for them.
The Lustre Christian High School play North Country in its final home game of the season. We look forward to senior night at the basketball game. Seniors on the Lady Lions are Hope Marottek, Mana Okamoto, Sally Arai and Rodas Gebreyohannes. Seniors on the Lustre Lions' men's are Bryan Chen, Gabe Alves, Elijah Lenihan, Braden Ewing and Jasiah Hambira.
Lions Medals
Pictured with medals are Liam Matthyser, Bryson Allen, Justin Schiller, Brianna Allen and Nancy Schiller.
(Photo submitted)