Posted on
Quentin Weeks Comb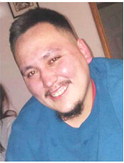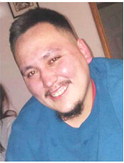 Quentin Weeks Combs
Quentin Weeks Combs, 26, died Jan. 19, 2023.
He was born on May 23, 1996, in Wolf Point.
To the people who didn't know him, he looked stoic and intimidating, but for the friends and family who knew him, he was soft-hearted and would give the shirt off his back. He was very athletic during school and outgoing. He was the type of person to attract genuine people. His outgoing personality brought him lifelong friends throughout the country. He also considered himself the "roast master," whether it was in person of teasing over Facebook.
He had a strong work ethic no matter what job it was. He put his heart into his work and was proud to get the job done, whether it was doing construction or even just cooking at home.
He was preceded in death by his brother, Cody.
He is survived by his mother, Frances Weeks; father, James Combs Jr.; step-mother, Laureen Yellowhammer- Combs; siblings, Shannon Crosier, Christina Rojas, Joyce Fuapau, Jared Weeks-Combs, Amanda Laura Weeks-Combs, Sebastian Yellowhammer-Combs and Zoran Yellowhammer- Combs; step-siblings, Alleen, Princess, Malcolm, Allen, Kyra, Mariah and Preslie Yellowhammer-Combs; and grandmothers, Laura Clemence and Midge Harold of Washington.
Funeral services were held Wednesday, Jan. 25, at the new community hall in Wolf Point. Interment was at Chelsea Cemetery. Clayton Stevenson Memorial Chapel was entrusted with arrangements.