Posted on
Justice Likes Learning In Area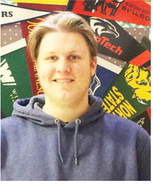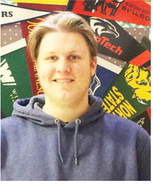 Senior Profile
Culbertson High School senior Ethan Justice enjoys spending time with his friends and also likes different hobbies. When asked about his favorite hobbies, Justice said hanging out with friends and playing a variety of video games.
Justice, who used to play baseball, also likes to work on vehicles. So far, he has performed mainly cosmetic work on vehicles.
"I did a couple of engine things with my buddies," Justice said.
Justice has worked for the weed district during the past two summers. Since he doesn't turn 18 until July, he plans to work there again this upcoming summer.
His future plans include being employed in Culbertson or Williston, N.D. "I want to save some money, buy some toys," he said.
His favorite class is history taught by Dave Solem.
"He makes it a lot more interesting than when you just look at a textbook all day," Justice said.
His favorite teacher is Jeri Gustafson.
"She's really nice and is always helping people out if she can," Justice explained.
He has attended school in Culbertson since the second grade.
"It's not super big," he said of the school. "I like that. It makes things a little easier."