Posted on
Half Century Of Floral Fun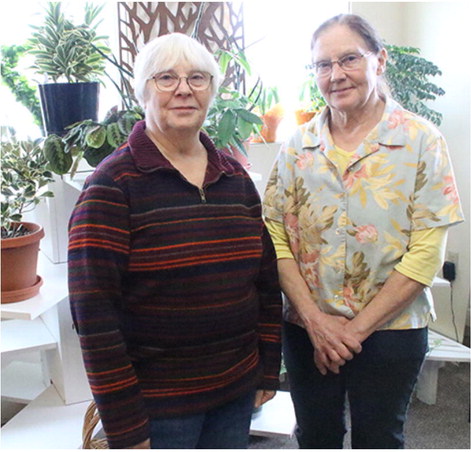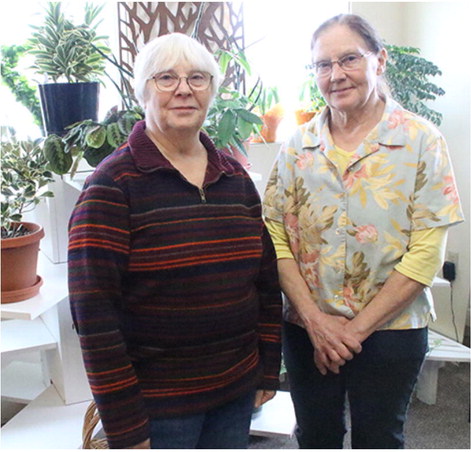 Whether it's flowers for a joyous wedding or for a tearful goodbye at a funeral, Friesen's Floral and Greenhouse has carefully and professionally served Wolf Point area residents for more than 50 years.
"There are very few occupations where you connect with so many people on such a personal level, both joyful and sad," co-owner Cathryn Wylie said. "This has given us a very strong relationship with the community."
Co-owner Mary Buckles added, "People and flowers are two of God's best gifts."
The story of standout floral and greenhouse service in Wolf Point began when Pode Frazer worked the greenhouse and his wife, Margaret, took care of the floral department. John Green, Mary and Cathryn's uncle, worked for the Frazers through high school and later his younger sister, Rita, started.
When their aunt went to college, Mary began gaining experience in the business as 16 years of age in 1972. When Cathryn turned 16, she began working at the business in 1974.
"To some degree, we grew up in the flower shop," Wylie said.
Around 1977, Mary and her brother Pat opened 1st Avenue Greenhouse, which moved to the current location in 1996, adjacent to the flower shop, which had opened in May 1979. Friesen's Floral and Greenhouse operated under the direction of Pat, Mary and Cathryn after their parents, Blackie and Harriet Friesen, purchased the business from the Frazers.
"We were blessed that they backed us as young adults," Buckles said.
The sisters note that they were all under the age of 25 at the time. Their father retired from the post office and helped build the business. Harriet assisted as a bookkeeper throughout the years.
"For their whole lives, they supported us in many ways," Buckles said.
Later, Pat earned a degree in education and taught at Frontier School. He continued running the greenhouse with his wife, Heather, until they moved to Billings where he operated a greenhouse for the Yellowstone Boys & Girls Ranch.
"We are very proud of him," Buckles said.
In their years operating the business, many things have changed in the industry including how they receive their flowers. The care they provide their customers, however, has been a constant.
"We have lots of stories and too many to tell," Wylie said.
For the last three winters, the seasonal greenhouse has been kept heated. It's a relaxing spot for customers.
"People like coming to wander on a sunny day," Wylie said.
Buckles tells customers, "The spinach is up and the tulips are ready to bloom."
One of their most busy times is the upcoming Valentine's Day holiday.
"It's a wonderful job," Wylie said. "Working with people and flowers is a very joyous combination."
"We appreciate our customers," Mary added.
She said they are often asked what are their favorite flowers.
"It can change from moment to moment," Wylie said. "But the fragrant ones are always the best, white carnations and acacia. They smell like spring."
After three-quarters of their lives in the floral industry, they have decided to put the business up for sale.
"The future holds so many possibilities for us and anyone who might buy the shop," Wylie said.
Wolf Point will continue to have quality floral service. "It's all moving forward. There's no closing," Buckles said.