Posted on
Wolf Point Earns Trophy At Divisional Meet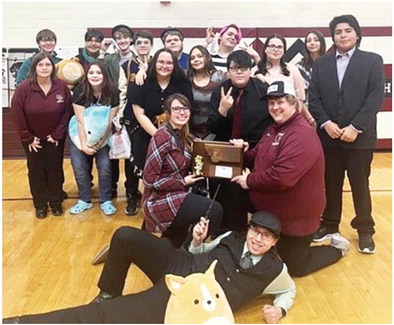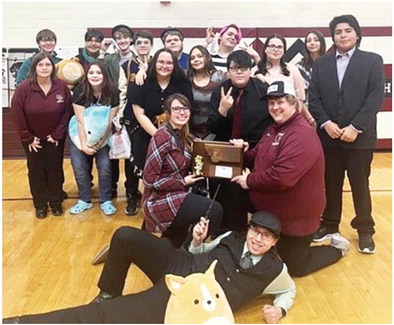 Wolf Point High School students earned third place in Class B drama as a team during the divisional meet held in Roundup on Saturday, Jan. 22.
The top six placers in each event qualified for the state competition in Manhattan this weekend.
Cole Boysun and Eli Ryan placed second in humorous theatre. Delano Eymard took third place in dramatic oral interpretation.
Earning honors in pantomime were Dante' Dionne with a third and Tavian Bell in fourth place.
Logan Wolff placed fifth in extemporaneous speaking.
Humorous oral interpretation was a strong category for the Wolves as Ryan Schumacher earned fourth, Julie Garfield placed fifth and Chase Adams took eighth place.
Ryver Summers placed eighth in informative speaking.
Also competing for the Wolves were Jalia Big Talk, Quiarrah Rios, Francis Good Track, Jaycen Williams and Victoria Wozniak.