Posted on
Lambert Serves At Bainville Games For 50 Years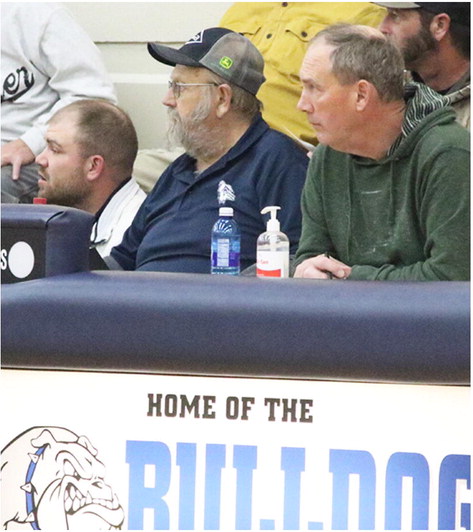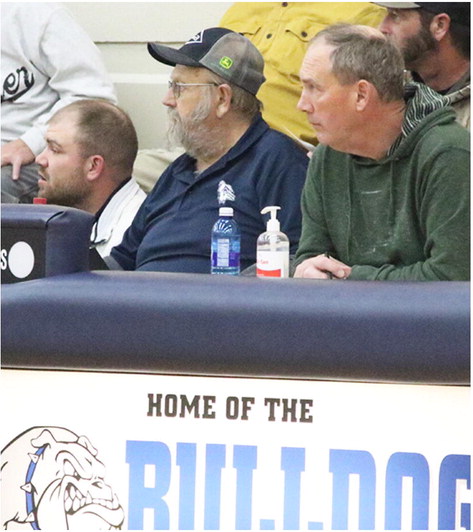 A Matter Of Time
It was 50 years ago when a younger Lyle Lambert wanted to become involved in Bainville's community. He found a great place to help was in the school's gym, and his service still continues today.
Lambert explains that when he was shortly out of high school, he was living and working in the town. He soon began running the scoreboard for the school's athletic contests. "I was always at the games anyway," he said.
At first, Lambert would officiate the games for the younger ages and then become the scorekeeper for the high school contests.
"In the early days, they were pretty primitive," Lambert said of the score clocks. "You weren't able to reset. You had to run the clock down."
He doesn't only work basketball games, but also Bainville's volleyball and football contests at both the JV and varsity levels.
"I love sports," Lambert explained. "I enjoy it so much. It helps the kids, the school and the AD."
In addition, Lambert has done the scorebook for some district basketball tournament games in the past and he ran the clock for the divisional volleyball tournament in Culbertson last fall.
He said there have probably been times when he forgot to start or stop the clock during contests. If he gave points to the wrong team by accident, fans certainly let him know about it quickly.
"If doesn't stay up very long," Lambert laughed.
He has started the pleasure this season as running Bainville's brand new scoreboard, which includes individual point and foul information. So, he has a few additional tasks than before.
"It's not so bad once you get used to it," he said. "Once you get the routine down, it's not too bad."
Fans enjoy being able to see how many points and fouls each player on the floor has during the game.
"It's unique, I like it," Lambert said. "It's a neat deal."
He also appreciates the relationships that has been made with referees, players and coaches throughout the years. He has known some of the current coaches back when they were playing with their high schools.
"It's a good time. I enjoy it," he said.
Lambert plans to keep his place on the best seat in the gym for years to come.
"If my health stays good, sure," he said.