Posted on
Doris McKay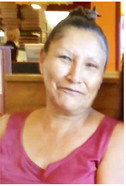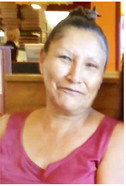 Doris Ann McKay, 72, of Poplar died Jan. 4, 2023, in Billings.
She was born July 22, 1950, to Patrick McKay and Theresa Walking Eagle-McKay.
In her early life, she met Dewayne "JimmyJohn" Duncan while she was living in San Francisco, Calif., and they had three children, Anthony, Haleena and Dena.
Later in her life, she met Rodney Bruner while residing in Poplar and they had two children, Mikel and Ke'Anna.
She started working at a very young age and flourished in many career paths. She began as a rod man surveying many homesites, which started the builds for homes in Poplar. She also worked as a seismographer, sugar beet worker and firefighter. With some of these careers, she had worked alongside her daughter and nephew. Doris also worked as a FEMA responder and helped people during natural disasters, including Hurricane Katrina and Columbia Spaceshuttle recovery for NASA. Her recent employment was working at Fort Peck Housing as a counselor, providing for her grandchildren. She positively impacted many communities, was a hard worker and was never intimidated by masculine jobs.
She was brought up in a Catholic church that she attended with her parents and her siblings. Later in life, she became born again and was a respected sister of the Poplar Assembly of God. She was always giving and always helpful. She attended Bible study, prayed for all of her family, friends, relatives and anyone