Posted on
St. Marks Shoots For Success In Wolf Point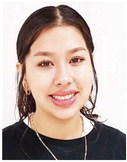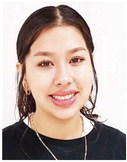 KJ St. Marks is glad to be a student at Wolf Point High School.
St. Marks, a senior, transferred to Wolf Point from Frazer two years ago. "I like it better. There's better opportunities," she said.
Her favorite activity is playing basketball. She remembers being introduced to the sport during a little tournament at Blue Sky Church when she was only 6 years old. She laughs that she was pretty good even at that young age.
St. Marks started for Frazer's high school's team when she was only in the eighth grade and received All-Conference recognition that year. A highlight was scoring 36 points against Nashua.
When she was a freshman, she helped the Bearcubs earn a divisional tournament berth.
After playing a key role on last season's Wolf Point squad, she is looking forward to another strong post season this time around.
"I'm happy that we just started," St. Marks said of the season. "We had rough patch, but we will do better."
Hobbies for St. Marks include sewing and beading. She also enjoys painting and drawing.
Her favorite class is Native American studies with Tressa Welch. She adds that Welch is her favorite teacher.
"She's always there for students when they are having a bad day," St. Marks said.
After graduating from high school, St. Marks hopes to attend Haskell Indian Nations University in Lawrence, Kan. She wants to take general studies and play basketball at the school. She hopes to become a dermatologist.
St. Marks said she appreciates Wolf Point for allowing her to attend school and play basketball for the Wolves.