Posted on
Sheriff's office covers Roosevelt County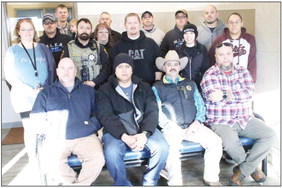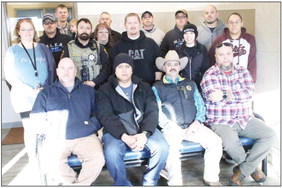 By Bill Vander Weele
The Roosevelt County Sheriff's Office provides an experienced staff to cover the many miles throughout the county.
Undersheriff John Summers said the office features 13 on-patrol officers including the sheriff and undersheriff. There are 12 individuals who work in the jail and three other staff members.
The dedicated staff is thankful to those individuals who recognize National Law Enforcement Appreciation Day.
"It's important the community appreciates the work that we do whether it's county, city, tribal or the highway patrol," Summers said. "We work together to keep people safe."
With current officials getting older, Summers said younger individuals are needing to enter the law enforcement field.
Working in law enforcement has many positive aspects. Summers mentions that when he was a young officer he helped save a baby's life.
"It was rewarding seeing the joy in the parent's face," Summers said. "I've been on other scenes too. It feels good to have the appreciation. It has its rewards."
Goals for the sheriff's office during the next year include continuing its battle against drug activity.
Education is important and officer Jason Baker will soon attend DARE training. He will begin instructing at Roosevelt County schools next fall.
"Education has to be instilled in our children at a young age and continue," Sheriff Jason Frederick said. "It comes down to understanding the effects of what self harm and trauma can do to a family."
He noted that many drug-related investigations have been conducted in the county during the past few months."Fentanyl is our biggest problem, but we're still seeing a lot of meth," the sheriff said.
A key for the sheriff's office to be successful is increasing community involvement. Authorities urge residents to report crimes or suspicious behavior.
SHERIFF'S OFFICE
The Roosevelt County Sheriff's Office currently features (front from left) Chief Deputy Patrick O'Connor, Sgt. Jared Standing, Sheriff Jason Frederick and Lt. Tim Lingle; (second row) Dispatch Supervisor Brandy Sutton, Deputy Dhareen Villaluz, Deputy Joe Moore, Deputy Eliza Moore; (third row) Detention Officer Jared Taylor, Detention Supervisor Debra Collins, Deputy Orin Cantrell and Deputy Centennial "CJ" Colon; (fourth row) Deputy Damon Sadler, Civil Process Server/ Deputy Coroner Joe Reinhart and Deputy William Charbonneau.
(Photo by Bill Vander Weele)