Posted on
Did you know?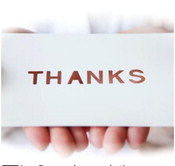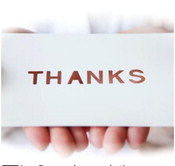 First Responders work tirelessly to help people in need. They often encounter people in dire situations and are routinely exposed to potentially traumatic situations. Still, many continue to show up to work each and every day. In recognition of the invaluable services they provide, here are just a few ways anyone can show their appreciation for First Responders in their community.
· Prioritize accident and injury prevention. One of the ways to give First Responders a break is to reduce the need for their services. By following safety guidelines and conducting yourself in a safe and responsible manner, you can reduce the number of accidents that require First Responder attention. While not every incident can be avoided, prioritizing safety can greatly reduce instances that call for emergency responses.
· Offer your gratitude.
When you see First Responders on the job or around the neighborhood, offer words of thanks for all they do to keep your community safe. Your words of encouragement and appreciation can provide support and inspiration.
· Rally local youth.
Children in school or at home can create thank you cards depicting the hard work of First Responders. Drop them off at a nearby location or display them around the community.
· Offer store discounts. Business owners can offer yearround discounts to First Responders.
· Use social media to spread the word. Celebrate First Responders by sharing examples of their hard work, dedication and compassion on social media.
· Buy workers lunch. Contact a local First Responder agency and deliver a catered lunch. Go the extra mile and enlist neighbors to help finance this gesture.
First Responders have stressful and demanding jobs. Taking time out of one's day to thank them can remind these professionals just how much they are appreciated.