Posted on
Alexander Says Basketball, Art Are Favorite Things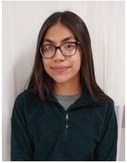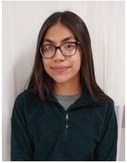 Art and basketball are two of the favorite things for Wolf Point High School senior Kristina Alexander.
She serves as the manager of Wolf Point's boys' basketball team. Although she doesn't play the sport herself, she loves the action.
"I like to watch the boys being competitive," she said. "It's fun to watch them succeed."
Her favorite class is art and her favorite teacher is Vivian Schultz.
"She's always someone you can turn to," Alexander said.
Alexander says her favorite project was called nine squared, which featured nine eyes all with different medium backgrounds.
Another hobby is baking cookies and she has been known to share cowboy cookies featuring chocolate chips, coconut and oatmeal.
She says her role models are her grandmothers.
"I aspire to be like my grandmas," Alexander said. "They have always pushed me through everything."
She has attended school in Wolf Point since transferring from Mandaree, N.D., in her seventh grade.
"I like it. It's very open," Alexander said of Wolf Point. "Everybody is friendly with everybody."