Posted on
Third Graders Entertain During Christmas Program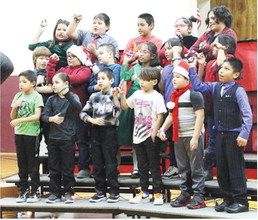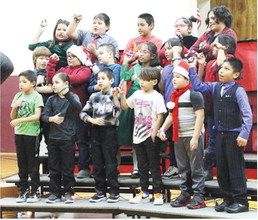 Fun was on the agenda as the Southside Elementary School's third graders presented their Christmas program on Thursday, Dec. 15.
The performance opened with Rainey Azure's class singing We will Jingle in a tune similar to We will Rock You.
Other selections from the class included Hippopotamus for Christmas and Jingle Bell Rock.
Students from Judy Leddige's class then delighted the audience with three numbers of their own. They performed Have a Holly Jolly Christmas, Jingle Bells and Frosty the Snowman.
Students from Rain Turcotte's class also did a great job with their three songs. Their selections were Rudolph the Red Nosed Reindeer, Up on the Housetop and Santa Claus is Coming to Town.