Posted on
Linda Larson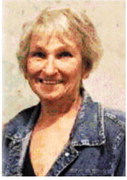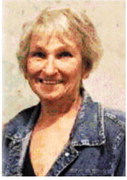 Linda Rose (DeTienne) Larson, 70, died Thursday, Dec. 15, 2022m at St. Luke's Hospital in Crosby, N,D.
She was born June 9, 1952, at Mercy Hospital in Williston, N.D., to Young and Berniece (Hammond) DeTienne. She grew up and attended school in Bainville, graduating in 1970. After high school, she attended Billings Business College for accounting in Billings.
She married Harry Gilbert Larson on June 23, 1974. The couple first settled in Dickinson, N.D., then later moved Williston, N.D., where they raised their family. The couple had two children together, Arthur and Berniece, then later welcomed Kris Price into the family as their own.
She was a social butterfly. She enjoyed bowling leagues, being a BMX mom, camping and fishing, along with reading, cross-stitching, sewing and playing cards.
She was a caregiver and knew no strangers. She would open her door to all and make them feel welcomed. She worked in many different jobs in retail throughout her life, retiring from WalMart in 2012, after making many lifelong friends.
She is survived by her children, Kris Lippert of Williston, N.D., Art Larson of Crosby, N.D., and Berniece Stuefen of Elkton, S.D.; brother, Lloyd DeTienne of Billings; five grandchildren; and four great-grandchildren.
She was preceded in death by her husband; two step-mothers, Florence and Bessie; and brother, Loren.
Services will be conducted at 11 a.m. on March 4 at a location in Bainville yet to be determined.