Posted on
Frederick Looks Forward To Next Term As Sheriff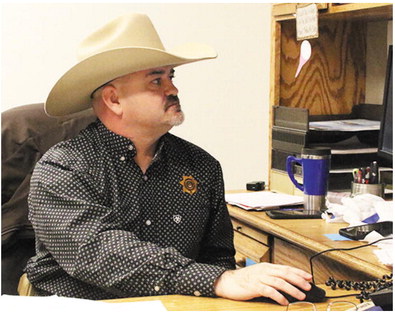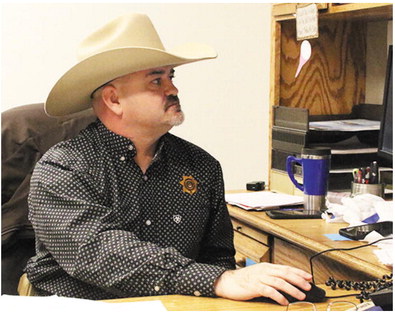 Roosevelt County Sheriff Jason Frederick, who has served as the county's sheriff since 2014, is excited about the possibility of utilizing different ways to combat crime during his next term. Frederick was re-elected to the position in November's general election.
"We're eager to get back to work and put all the politics aside and keep trucking ahead," Frederick said. "We are going to keep on the gas pedal for drug enforcement."
He noted that officer Jason Baker will soon attend DARE training and he will begin instructing at Roosevelt County schools next fall.
"Education has to be instilled in our children at a young age and continue," Frederick said. "It comes down to understanding the effects of what self harm and trauma can do to a family."
Frederick noted Roosevelt County had a successful DARE program at one time. "Somewhere down the road, we've gotten away from it. It's important to bring it back," Frederick said.
He noted that many drug-related investigations have been conducted in the county during the past few months. "Fentanyl is our biggest problem, but we're still seeing a lot of meth," the sheriff said.
The county has a detective/ drug investigator on staff. Frederick would like to see the sheriff's office become move involved with other agencies regarding investigations.
Frederick said drug-related offenses is the office's number one priority, and that drugs are by far the top reason for crime in Roosevelt County.
The sheriff's office is now fully staffed on the patrol side.
The 56-bed jail is gaining funds through having inmates from the tribes and U.S. Marshal.
A key for the sheriff's office to be successful is increasing community involvement. Frederick urges residents to report crimes or suspicious behavior.
"We just want to keep moving forward," Frederick said.