Posted on
Steak Feeds Benefit FFA's Fund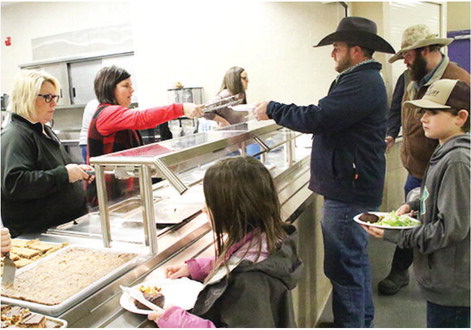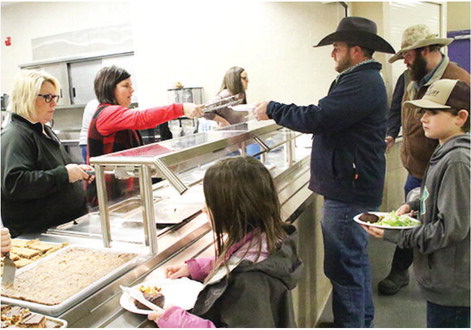 To keep the program going strong, the Culbertson FFA Alumni Association held a steak feed in conjunction with the Culbertson and Bainville basketball games on Friday, Dec. 9.
Bridger Featherston, president of the association, explained the group holds steak feeds at a couple of basketball contests and during the county fair each year.
The funds are utilized to provide scholarships for Culbertson FFA students. She said the amount of the scholarships depends on how successful the steak feeds are supported by area residents.
Featherston said the steaks were marinated starting on Friday morning. The meal also included potatoes, a salad and a dessert bar.
"We were here since about 2:30," she added. The feed started at 5 p.m.
Parents donated the bars for the meal. Other food was purchased locally.
Logan Nickoloff is the advisor for Culbertson's FFA program.
"We help if there are any contests here," Featherston said. "We usually help with a meal and whatever the advisor needs."