Posted on
Emerson Comes Last Sr.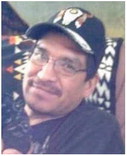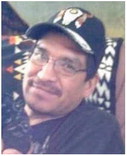 Emerson Vaden Comes Last Sr., 54, died Nov. 28, 2022, in Billings.
He was born on July 25, 1968, to Leroy Comes Last and Iris Sepulveda in Poplar. He was also raised by his grandmother Rena Comes Last growing up.
He attended Job Corps and Chemawa Indian School. He had his G.E.D. and his high school diploma. He worked at A & S Industries and Fort Peck Tech and had been a firefighter.
He had many friends and relatives. Growing up, he liked to go hunting with his dad. He loved to go out to his dad's and shoot gophers. He loved to go out to the garage and take things apart and try to put them back together. He enjoyed going for long cruises and being with his family.
He had two children with Sarah Longee, Iris Jean Comes Last Youpee and Emerson Vaden Comes Last Jr. He met Wilma Youngman in 1995 and spent his life with her and his granddaughter.
He was one of 11 siblings: five brothers, Gordon, Richard, Taylor, Edison and Lucas Comes Last; and five sisters, Kristi, Amber, Becky, Malissa Comes Last and Sarah Darnell.
He is survived by his longtime companion, Wilma Youngman; father, Leroy Comes Last; children, Iris Comes Last Youpee and Emerson Comes Last Jr.; his step-daughter, Winona Longee; numerous grandchildren; brothers, Eddie and Luke Comes Last; and sisters, Sarah Darnell, Amber Comes Last, Kristi Comes Last, Rebecca Comes Last and Malissa Comes Last.
He was preceded in death by his brothers, Gordon and Richard Comes Last, Tito and Benjamin Running Bear and Delvin Four Bear; and sister, LeRay Comes Last.
Funeral services were held Thursday, Dec. 8, at the Poplar Cultural Center. Interment was in the Comes Last Family Cemetery in Poplar. Clayton Stevenson Memorial Chapel has been entrusted with arrangements.