Posted on
Dear Santa, My name is ….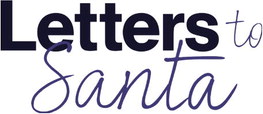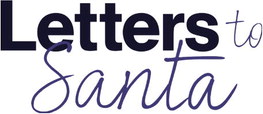 Dear Santa, My name is Fearce I haven't been this good this year but I try my best to be good I don't want that much this year All I want is a game for my brother because he helps everyone. He is always helping and he is playful with animals and he always helps me with stuff but that is all I want is for you to get for me is to get him somethin. Thank you Santa.
Sincerely, Fearce
MMM
Dear Santa, Hi, my name is Kree, I want a remote control car you can move with your hand and a drone, two twin pigs and everything it comes with and clothes.
Sincerely, Kree Ackerman
MMM
Dear Santa, My name is Marlon brown and what i want for christmas is 5 Roblox Gift card, lego, apple table, iphone, Love, Marlon Brown Dear Santa, Hi my name Maxie J. Demarrias.
I'm 10 years old. I'm in 4th grade. How is your day going because my day is going great! And what I want for Christmas is color clay beads, beads, DIYpottery, pink school stuff and pink organize bin.
Love, Maxxie
MMM
Dear Santa Clause, Hi, how are you? My name is Krista and I am a 4th grader. I'm nine years old and what I would like for Christmas is squishmallows, slime, pins, Pokemon cards, and squishies. I would be most grateful if you do that.
Sincerely Krista
MMM
Dear Santa, For Christmas I want a another nentendo cotroller and tech deck and lgoos vbacks and 10,000 cop coins.
Love, Zayne Dear Santa, My name is William Johnson.
I am eleven years old. I have been okay in school. I am in 4th grade. I always wanted to know how you get your deer to fly and who is your favorite deer?
My favorite thing in the world is family and friends. I making stories and some other stuff to Sincerely, William
MMM
Dear Santa, I got a question: how old are you? That's my question. And what I want for Christmas is a purple plasma ball and a Xbox gang beast game and a 25$ Xbox gift card and a 24 inch Snorlax plush. That's all bye.
Caleb Iron Cloud
MMM
Dear Santa, My name is chance welch what I want for Christmas New Shoes and vbucks and New toys 1,000 vbucks.
Love Chance Dear Santa, Your suit is as red as Rudolph's nose, and My name is Adaliyah Rose Budak I am ten years old and in 4th grade. I want a bouncy ball for Christmas please. And a squishy ball please.
Sincerely, Adaliyah Budak
MMM
Dear Santa, My name is Damien Finley, for this years Christmas I want a Oculus, binke, trampoline, 3 $100 Xbox gift cards, toy cars, military toys, art supplies & papers, and a eletritic scooter, thats all I want for Christmas.
Love, Damien
MMM
Dear Santa, My name is Kyran Wall and I want for Christmas is a dirtbike helmet, legos, gi joes, a football, transformer, and a how to build a motorcycle book.
Love, Kyran Wall
MMM