Posted on
Christmas Eve by Aubrey ….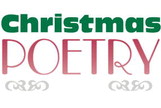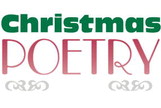 Christmas Eve by Aubrey Lee As I write this poem a snowflake appears then a christmas tree full of cheer After we hang the stockings tall while we watch the snowflakes fall then we bake our cookies for Santa and his elves. The elf on the shelf is sitting still with a candy cane. I look outside where the snowman is in the yard frozen hard. Then I hear the cookies are done, they taste so good as I eat right before I take a seat. The ornaments all hung as the hot coco touched my tongue. As I sit by the fire the christmas tree will glow, while my mom sings a christmas lullaby " HO HO HO " she goes. The doorbell rings and I answer, people caroling jingle bells, as I listen to them sing instantly I hear a ding I give them a cookie as I say goodbye. I put on a coat as I go to the yard lights, the Santa sleigh and penguins and all the other decor light up with color. I go to bed knowing in the morning the stockings will be full of candy, and the tree full of presents , for Santa is coming I am sure.
Christmas by Flint Solem The snow is falling Christmas trees are hauling while friends are calling and santa is falling Ornaments are beaming while the lights are gleaming!
MMM
Christmas Night by Harper Struna The snow was soft. It was a good taste I saw it fall from the sky.
The smell of the snow was moist Santa is coming in his sleigh He is saying, "On Dasher! On Prancer! On Blitzen! Donner on! Go Rudolph!"
The moon is was bright; the fire is hot, it makes me warm.
Now I have to go to bed for presents are soon to be here.
MMM
Wings of Fire Christmas BY: Jaclynne Taberna All throughout Pyrrhia, t'was Christmas season, for every dragon knew the reason.
For in Pantala all in a hustle, everyone in a bustle. From Skywings, Mudwings, Rainwings too, all trying not to get the flu.
So beware all scavengers, watch your cows, sheep, pigs, and horses, 'cause dragons have special forces.
Pyrrhia, Pantala, do have fun, none shouldn't have some fun Merry Christmas, And A Happy New Year!
MMM
Mr. Smith's 4th Grade Class Froid School
By Buckley Elvsaas
Santa
is Coming Right now, He is On his way, Order your Gifts
for Everybody.
MMM
By Jacob Kalal
Santa Can Rethink his Option Of Giving you a prEsent
MMM
By Mr. Smith
Christmas Is Here Everyone Enjoy and Relax
MMM