Posted on
Charlene Birdsbill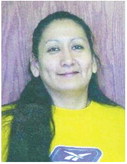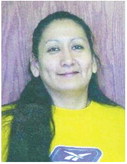 Charlene Kay Birdsbill, (Zit'Caná Wiyán), 61, of Wolf Point died Nov. 29, 2022, at the Billings Clinic.
She was born on July 24, 1961, in Poplar to Verdell Birdsbill and Barbara Swifteagle Birdsbill. She had two older siblings, Carmen and Colleen. She grew up and attended school in Wolf Point. She graduated Wolf Point High School in 1979. A year later, she attended Billings VoTech.
She worked with the Bureau of Indian Affairs for 25 years and returned in February 2014. She also enjoyed her second job, working at the Silverwolf Casino for many years. However, her favorite job was being a mom to her children.
She had three children, Elizabeth, Emorie and Daniel.
She was a member of the Church of Latter-Day Saints. She was always feeding the missionaries and taking her children to church. Although she was always late, she stuck in the front row and always was there on potluck day.
She had many hobbies. She enjoyed visiting family and