Posted on
Martell Shines In Wolf Point Athletics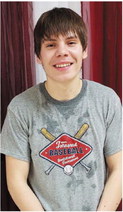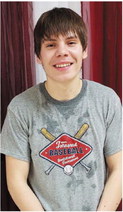 By Bill Vander Weele
Wolf Point Corey Martell is one of the school's seniors who takes the spotlight in athletics for the Wolves.
Martell has been a standout in both football and basketball during his times at Wolf Point High School.
He says that football is his favorite sport.
"You're just running around and doing what you're want without anybody yelling at you," Martell said.
He said a personal highlight was returning a kickoff 47 yards against Malta when he was a freshman. That was the first time that he saw varsity action.
A team highlight came this season when the Wolves played a hard-fought contest at conference powerhouse Malta.
"The Malta game was probably my favorite because of how much we improved from last year," he said.
During basketball season, he really enjoys the chemistry between him and other Wolf Point players.
"We all play together as a team," Martell said. "We get along with each other. There is no bad blood. We all love basketball, and it works out."
Up to this point, he doesn't have any specific great memories for basketball. "I just play my role. I'm more of a defensive player,' Martell said.
The goal for the Wolves this season is to qualify for the Class B state tournament.
"This year, I think we have something inside all of us to make it to State," he added.
Another activity that he enjoys is weight lifting.
His favorite class is government. His favorite teacher is John Gardner.
"You can talk to him as a person, but he also pushes me to be a better person," Martell explained.
He is undecided about which college to attend, but he wants to major in health and sports science.
Martell is happy that he attends school in Wolf Point.
"Everybody knows everybody, and everybody gets along," Martell said. "It's a friendly place."
Martell
Wolf Point High School senior Corey Martell keeps active in football and basketball for the Wolves.
(Photo by Bill Vander Weele)