Posted on
Christmas Stroll Set For Saturday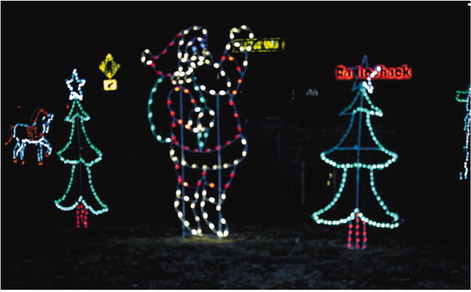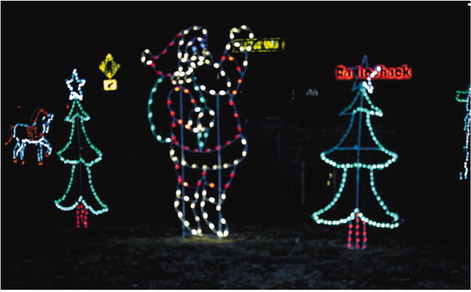 You can easily get in the Christmas spirit this weekend when Wolf Point holds its Christmas Stroll on Saturday, Dec. 3.
Christmas Stroll activities will begin at 4 p.m. and include beautiful lighted displays in Sherman Park. The Wolf Point Community Choir will share Christmas carols.
Nicole Miller Photography will offer photos with Santa from 4:30-7 p.m. at 107 Anaconda St. Cost is $10 for a 5- by 7- inch print or $15 for a print and a digital file.
Food items will include free chili from the Wolf Point Lions Club, naughty and nice hot cocoa from the Sherman Inn, s'more making by Opportunity Bank, hot cocoa by the Junior Optimists and candy from the Wolf Point National Honor Society.
Build Pro Construction will provide hay rides.
Activities in Wolf Point on Saturday will kick off with the Optimist Club's annual Christmas bazaar from 9 a.m. to 3 p.m. at Wolf Point High School. Lunch may be purchased in the multi-purpose room. The event will feature a cookie and candy table.
The bazaar will feature a wide variety of gift ideas on tables from area residents.
The Northeast Montana Charitable Foundation will hold its Festival of Trees from Nov. 28 through Dec. 3.
Missouri River Breaks will hold its PubBaPaLooZa from 4-8 p.m. The event will include a chili cookout, prizes and music.
On Sunday, Dec. 4, the First Lutheran Church is bringing its smorgasbord back from 11:30 a.m. to 1:30 p.m.
Tickets for the Smorgasbord are $20 for adults and $10 for children under the age of 12. Takeout orders are available. Get your tickets from Sandi, 406-942-0320, or LK Realty, 406-697-0755.