Posted on
Families Take Part In HPDP Relay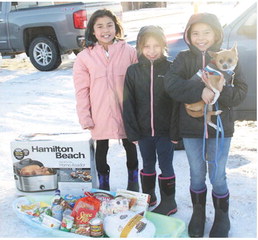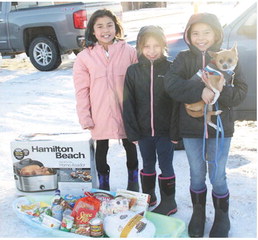 Despite chilly weather conditions, a few brave teams participated in the family gobble wobble relay run conducted throughout the Fort Peck Reservation by Health Promotion Disease Prevention on Sunday, Nov. 20.
Each participating family received a ham. The first-year event featured a short relay race at each location.
"It's a healthy activity to bring families together," Vernice Chopper, communications specialist for HPDP, said.
Turnout included two teams in Brockton, two teams in Fort Kipp, three teams in Poplar and two teams in Wolf Point.
First-place teams won a turkey dinner basket. Second- place teams received a tin roaster and turkey. Thirdplace teams received a turkey.