Posted on
Cowboys Feature Returning Starters, Winning Attitude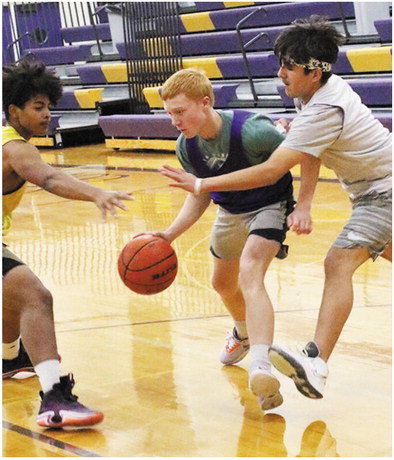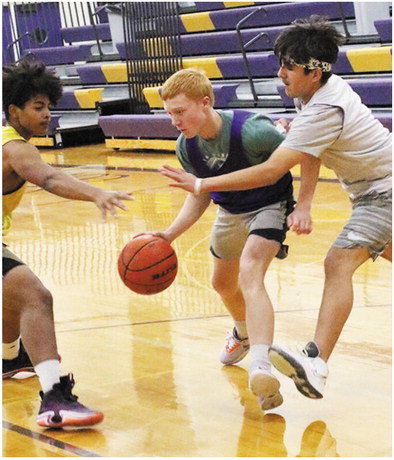 That winning feeling. After advancing to the semi-final round of the state football playoffs this fall, the Culbertson Cowboys are looking forward to more success this boys' basketball season.
"Our attitude in football was so good I can't even describe it," Culbertson Coach Mark Pederson said. "The chemistry is so good."
Returning starters for Culbertson's basketball squad include seniors Maurice Bighorn, Payton Perkins and Colin Avance along with sophomore Bridger Salvevold.
"It's a good group coming back," Pederson said.
Other players that saw a good amount of varsity playing time last season were junior Shea Scott, sophomore Mark Kirkaldie and sophomore Dawson Bergum.
After missing the last couple of seasons while dealing with injuries, senior Justice Bengochea is returning to the court for the Cowboys.
"He's big, strong and tough," Pederson noted. "I love his attitude. He's a hard worker."
Dante Eagleboy, a junior, is also expected to be a key contributor this season.
Pederson said the team is far ahead of where it was at this point last season when Pederson was Culbertson's head coach for the first time.
"Last year was a teaching year," the veteran coach said. "In our first practice, I saw a lot of good things."
The Cowboys are anticipating moving up in the league standings after improving throughout last season.
"I know we will be a lot better," Pederson said. "If we stay healthy, we should be in the upper tier this year."
He expects a tight race in District 2C with Fairview as a slight pre-season favorite.
"Everybody lost a little bit. Froid/Lake and Richey/Lambert lost studs," Pederson said. "It's going to be a solid league."