Posted on
School Adds Plaques To Salute Top Students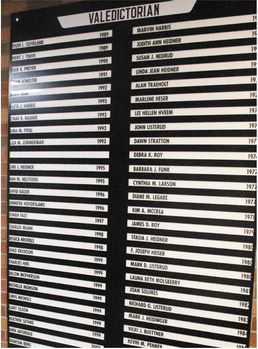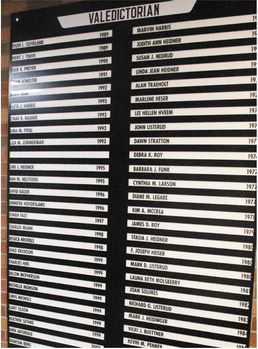 An important piece of Wolf Point High School's history is now prominently on display at the school.
During the last few weeks, plaques have been added at the school that lists the high school's valedictorians and salutatorians all the way back to the late 1960s. The plaques are located just inside the high school's main entrance.
Eric Peterson, the school's activities director, explained that the project was paid for with excess funds left by various classes throughout the years.
"We're trying to recognize our students," Peterson said.
In the past, the names were listed on a smaller scale near the office.
"We want to modernize our accomplishments," Peterson added. In addition, a new plaque listing school track records is now located in the back lobby. There is also a plaque dedicated to Academic All-State selections from the school.
Other projects are being considered to increase the school's morale.