Posted on
Karen Moe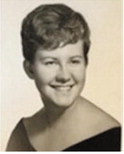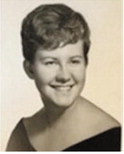 Karen Moe, 78, of Poplar died Oct. 19, 2022, in Livingston.
Born March 7, 1944, to Peder and Stella Moe, she graduated salutatorian of Poplar High School.
She was a Rainbow Girl, a recipient of the Grand Cross of Color and a member of the Daughters of the American Revolution.
While at the University of Montana, she joined Sigma Kappa Sorority and SPURS National Honor Society.
She worked as a pharmacist for 42 years in various pharmacies from Anaconda to Livingston.
She married Donald A. Douglas and had two children, Jon Douglas and Kirsten McNurlin.
She was preceded in death by her brothers, Peder Moe Jr. and Skulason Moe.
She is survived by her children, two grandchildren.
Cremation has taken place and a private ceremony will occur in Poplar in the springtime.