Posted on
Keith Wood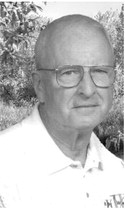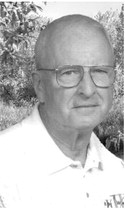 Howard Keith Wood was known to most as Keith Wood. However, he was known by many as Dad, Grandpa and Great-Grandpa.
Keith was born in Poplar on Jan. 28, 1936, to Howard and Beth Wood. He graduated high school in Wolf Point, earned a journalism degree from Montana State University (now the University of Montana) in Missoula in 1960, and served two years in the Army.
Keith launched his newspaper career at the Montana Standard in Butte before returning to Wolf Point to work for The Herald-News. It was there he met Faye Prevost, a feisty high-school P.E. teacher in short shorts that he couldn't keep his eyes off. They were married in Sidney on June 15, 1962, and celebrated 60 years of marriage this past summer.
The couple followed Keith's journalism career to several towns, including Livingston, Billings and St. Joseph, Mich. After Keith served as editor of the Outdoors section at the Idaho Statesman in Boise, the couple returned to Wolf Point to help with his dad's small, start-up manufacturing business. Starting in 1970, Keith helped run Wood's Powr-Grip until his father asked him to take the helm as president of the growing company.
Keith ran the business in Wolf Point until it outgrew the location. Keith and Faye made the difficult decision in 1990 to move Wood's Powr-Grip to Laurel, Mont., where it is now. The business continues to grow under the leadership of his children.
No matter where life took him, Keith had a love for all things outdoors. He was an avid hunter, fisherman, canoer, camper and motorcycle rider. A skilled photographer, he was able to capture many of his adventures with his camera.
Anyone who was fortunate enough to know Keith recognized he was a quiet, humble and amazingly patient man who endured challenging times without complaining. He was known to be giving to a fault and not materialistic at all. He was known as a leader and a father figure to many. And, he was known for his wit. Despite his quiet demeanor, his unexpected one-liners would leave all those within earshot in tears of laughter. While his words were few, Keith's great wisdom was obvious whenever he spoke.
Keith passed away quietly with his wife and five children at his bedside on the morning of Sunday, Oct. 30, 2022. He devoted his life to serving his family and friends with his time and many talents, and there are so many stories to share about him.
Keith leaves behind his bride, Faye; and their five children: Lee Ann Wood of Park City, Bryan (Lou Ann) Wood of Laurel, Barry (Dayana) Wood of Billings, Brad (Lesley) Wood of Laurel and Lisa (Mark) Wood-Miranda of Meridian, Idaho. Keith is also survived by his sister, Karen Workman of Anchorage, Alaska; 15 grandchildren; and eight great-grandchildren.
There will be a rosary at Smith's Funeral Chapel in Laurel on Thursday, Nov. 3, at 6 p.m. and his funeral will be at St. Anthony's Church in Laurel at 10 a.m. Friday, Nov. 4.
The family would like to thank everyone for their love and support during these difficult times. Instead of flowers, please support the Laurel Little League. Keith loved the fact that he was able to help contribute to our youth having the facilities they needed for kids to just enjoy being kids. Checks can be made to Laurel Little League and mailed to PO Box 231, Laurel, MT 59044.
Guests are welcome to bring a favorite picture or memory of Keith to put on the memory wall that will be at the reception after the funeral.
(Paid Obituary)