Posted on
Don Brown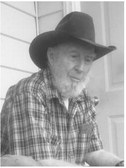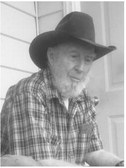 Don Wilson Brown, 86, of Fort Peck died in Billings on Sept. 27, 2022.
He was born Dec. 5, 1935, at the family ranch to Dalton and Astrid (Rorvick) Brown with his grandmother Gerda Rorvick as the midwife. He was born and raised on a rural homestead on Shade Creek in McCone County, the Quarter Circle DB. He attended grade school at Illmont School where his mother was the teacher. The two-room school house still stands, barely, as a reminder of an era gone by. To continue his education, he left the ranch to attend Wolf Point High School, graduating in 1953, while living in a boarding house under the care and supervision of Ruby and Melvin Lingle. Many an adventure came from his high school experiences and colorful stories of friendship, fly-ins, country school dances and late-night excursions with a fair amount of mischief mixed in. Over his life, he worked many different jobs including construction, spray pilot, aircraft mechanic, truck driver and cowboy/rancher. He strived to be an excellent "hand" at whatever job he performed, but his true passion was flying. He was granted his pilot's license the day he turned 16 and proudly wore the badge of "youngest pilot in the state of Montana" for a time.
He spent several years as a spray pilot before moving to Helena to attend aircraft mechanic school. This is where he met and married Carol in 1957 and where they lived and raised their family until 1991 when they relocated to Fort Peck to assist on the family ranch. The ranch is where he was truly the happiest — his heart was always in eastern Montana. He would marvel at the sunrises coming over the buttes and would end his day listening to the mourning doves while sitting on the bunkhouse porch. He considered Willis Butte to be his church and would climb to the top to talk to God.
He was a naturalist and, while living at and managing the ranch, he strictly enforced a walk-in only policy for hunters and visitors. It was this philosophy that propelled his active opposition to the Keystone Pipeline since it would have crossed several miles of the ranch property. He often said "farmers and ranchers were environmentalists before environmentalists had a name."
He and Carol were best friends during their 64 years together, thoroughly enjoying each other's sense of humor and engaging in fun-filled "Brown Banter." They shared values of honesty, hard work, integrity, loyalty and commitment to family and friends.
He will be forever remembered for his sense of humor, his storytelling and his kind and generous heart. He was rarely seen without his cowboy hat and distinctive beard. He was proud of his heritage and would celebrate St. Paddy's Day with enthusiasm and recognition that the Brown's shared an Irish independence and orneriness, as well as his Scandinavian traits of common sense and frugality.
He was preceded in death by his wife, Carol Brown; and sister, Myrna Frye.
He is survived by his daughter, Tammie Brown Butler; son, Tracy Brown; and three grandchildren.
Memorial services and celebrations will be held in Glasgow and Fort Peck during the summer of 2023.