Posted on
Ryan Spotted Bird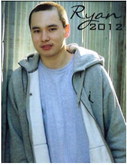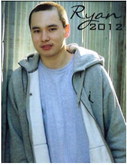 Ryan Cherokee Spotted Bird, "Sun Ka Wakan Hdeska" Spotted Horse, 29, of Brockton died Wednesday, Sept. 28, 2022.
He was born July 28, 1993, to Adrian and Shannon in Billings. He joined brother Austin Ray to complete their family of four. The family moved to Norman, Okla., just before his first birthday, allowing him to become acquainted with his southern family.
He loved fishing with his brother and dad, riding bikes around Norman, skateboarding and playing with his cousins.
He attended preschool through 11th grade in Poplar. He played baseball, football, basketball, cross country and track. He graduated high school from Riverside Indian School in Anadarko, Okla., in May 2012. After graduation, he moved to New Mexico to live near his father.
He attended Job Corps, worked as a security guard and enjoyed working out and running to keep himself in shape. He loved being outside and the warm climate in New Mexico suited him well. After moving back to Montana, he attended Fort Peck Community College and worked in construction.
He was a shy, quiet child who was very orderly and meticulous with his toys, cars and figures all lined up perfectly. He paid close attention to details and was always building elaborate structures and crashing them down with cars to build more.
He adored his brother and was often seen a his "shadow." He and Austin competed in the Roosevelt County talent show one summer and Ryan took first place.
He had special friendships that lasted through high school and beyond with Joe and Taylor Buckles. There were many sleepovers with boys camped out on the living room floor. The boys would laugh and wrestle late into the night. The trio spent time shooting hoops, hanging out, hunting and playing in youth tournaments.
Madison was his very special sister and he often referred to her as his best friend. They played games online together, sent each other silly Snapchats and enjoyed spending time together.
Most of all, he loved spending time with and helping his Papa Chuck.
He is survived by his father, Adrian (Marjorie); mother, Shannon (Tommy); sister, Madison; brother, Austin; and grandfather, Brad.
Funeral services were held Friday, Oct. 7, at the Brockton Cultural Center. Burial was at the Fort Kipp Cemetery. Clayton Stevenson Memorial Chapel was entrusted with arrangements.