Posted on
Donald Wiens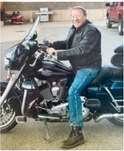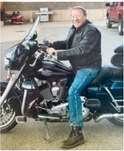 Donald H. Wiens, 79, of Billings died Sept. 20, 2022.
He was born in Wolf Point on June 30, 1943, to Herman and Katharina Wiens, the fourth of seven children.
He joined the Army right after he graduated from high school and was stationed in Germany.
In 1966, he married Rita Norgaard in Sidney. They had two sons, Kelly Scott Wiens and Lenny James Wiens.
He worked with his father and family on the farm and feedlot in Lustre. He was partners with his brother Vern in Wiens Implement in Wolf Point and Scobey and with his father in a body shop in Wolf Point.
In 1985, the family moved to Billings where he sold vehicles and RVs with Jim Vandenberg. Selling RVs became his passion and he worked for Metra RV for 23 years with his retirement party just days ago.
He was the favorite uncle of all of his nieces and nephews. Each one of them has many memories of their shenanigans together. In fact, he loved kids and it didn't take him long to become their friend.
He is survived by his sons, Kelly of Snowflake, Ariz., and Lenny of Billings; three grandchildren; one great-granddaughter; brothers, Albert Wiens and Robert Wiens; and sister, Doris Tomlinson.
He was preceded in death by grandson, Scotty Wiens; sister, Laura Toews; and brothers, Lavern Wiens and Kenneth Wiens.
A celebration of life/open house was held Wednesday, Sept. 28, at Heights Family Funeral Home.