Posted on
Information Needed For Cause Of House Fires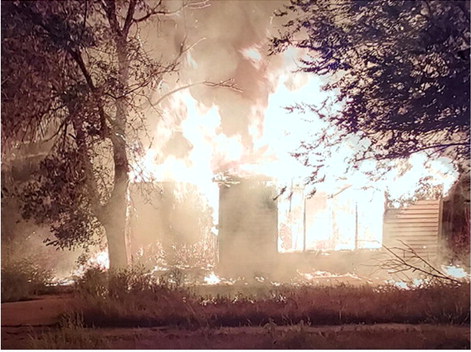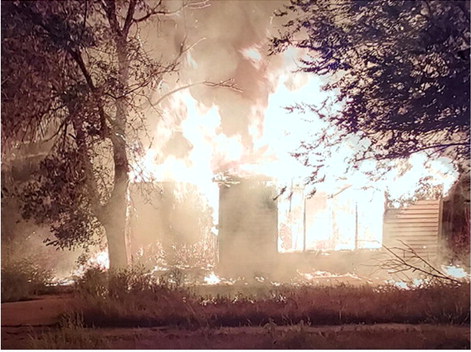 With two structures being destroyed by fires in Wolf Point within an eight-day period, community residents are upset by the amount of structure fires experienced during this summer.
"We are frustrated too," Wolf Point Police Chief Alisha Morales said.
She urges the public to contact law enforcement if they have any information at all that could help with investigations.
"We don't like structure fires," Morales said. "They put the community, firemen and first responders in danger."
Wolf Point Mayor Chris Dschaak stresses that it's the public's responsibility to provide information to law enforcement.
"I encourage any or all people to call 911 and share information," Dschaak said. "It's not just the city, county or tribes, it's a responsibility of any citizen who lives in Wolf Point or the area. It has to be a community effort." Dschaak is concerned that a fire could soon result in the loss of life or injury.
"But nothing can be done if we don't have any information of who's responsible," Dschaak said. "I'm fairly sure there's people with information that could lead to arrests."
Morales also urges property owners to clean up and secure their abandoned properties. The effort should include cleaning up debris and getting rid of weeds.
Morales said a report was previously made regarding one house fire and turned over to the Fort Peck Tribes Department of Law and Justice Criminal Investigation Division.
Arson is a felony in tribal court. In Montana law, a person convicted of the offense of arson shall be imprisoned in the state prison for a term not to exceed 20 years or be fined an amount not to exceed $50,000, or both.
Wolf Point Fire Chief Clint Bushman said he knows the fire marshal has investigated at least two house fires in the community this summer.
Fort Peck's tribal chairman Floyd Azure said he has talked often with tribal police chief Jim Summers about the fire incidents. Azure said there is a suspect or are suspects, but there hasn't been enough evidence for any arrests. "We are working forward on a lot of things with the tribes," Dschaak said. "We have a good relationship with the tribes and Roosevelt County."