Posted on
Deanna Marie Youpee Red Star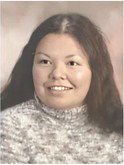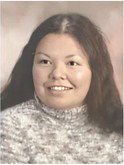 Deanna Marie Youpee, 39, surrendered her life to join Jesus on Aug. 22, 2022. She was born June 1, 1983, to Burma Youpee in Poplar, Mont. Deanna was a firstborn and "sassy like her mama!" As a toddler, she would put her hands on her hips and firmly express her opinion.
Deanna attended Poplar Head Start and graduated in 1988. She continued her schooling in Poplar until 1993 when, due to unfortunate circumstances, she was placed in foster care with Randy and Joy White. She lived with them on a ranch near Wolf Point, Mont., and attended school at Frontier School near Wolf Point. Later, she was homeschooled until she was enrolled in Wolf Point High School her sophomore year. She did well the next three years. Deanna was very talented in mathematics. In her senior year, her teacher said she was nearly a genius at mathematic calculations and theory.
Deanna attended the Assembly of God Church in Wolf Point with her foster family. She loved worship and the "church family," participating in youth group, acting in plays and helping with Sunday school. She took piano lessons from Betty Serdahl, who played for the worship team. Deanna played well and joined the worship team as pianist for a time. Throughout, she kept in touch with her birth mom and family.
In the spring of 2002, Deanna moved to Poplar and attended Fort Peck Community College. She worked as a bookkeeper for A & S Tribal Industries. She also worked as a receptionist in a transitional living facility. While living in Poplar, she married Matthew Loves Him. They later divorced.
In June of 2010, Deanna found a loving partner and husband, Delbert Red Star. They moved from Poplar to Wounded Knee, S.D., and then to Rapid City, S.D. Deanna worked at a senior center as a nurse's aide. She and Delbert had a son, Wayne Ray Red Star, Dec 23, 2011—a delightful Christmas present!
Deanna worked for The Banana Bunch Day Children's Learning Center for several years and liked working with kids. Deanna enjoyed learning and in 2022 earned a diploma in bookkeeping and an associate degree in accounting from Western Dakota Technical College.
When Deanna became ill, Delbert took care of her and her mother helped nurse her through her last days.
She is survived by her husband, Delbert Ray Red Star; son, Wayne Ray Red Star; and stepdaughter, Imoni Rae Red Star. Also surviving are her mother, Burma Youpee; sister, Talissa Eder; brothers, Dustin and James Eder; foster parents, Randy and Joy White; as well as special cousin, Henry (Hank) Youpee. She was preceded in death by her grandmother Darlene Youpee.
Services will be held 11 a.m. Friday, Aug. 26, at the Open Bible Church of Rapid City, 2225 E Saint Patrick St, Rapid City, with burial at Mountain View Cemetery in Rapid City.
(Paid Obituary)