Posted on
Sullivan Departs, Pekovitch To Cover Glasgow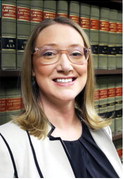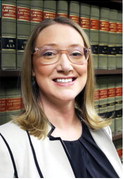 Wolf Point City Attorney Anna Rose Sullivan has taken a new position as a public defender with the State of Montana in Billings.
Sullivan has been practicing law in Roosevelt and Valley counties since 2014 when she joined the Fort Peck Tribal Public Defender's Office. Following her stint with the tribes, she served as deputy county attorney for Roosevelt County until June 2017 and at the Law Office of Terrance L. Toavs through 2019. She has served the City of Wolf Point since December 2015. She has been serving the City of Glasgow and the Town of Fort Peck since 2019.
"They have all been challenging in their own right and have kept me very busy," Sullivan said.
Sullivan said she will not be contracting with Fort Peck, Glasgow or Wolf Point. She said the caseload in Billings likely won't allow for many distractions.
Lee Pekovitch out of Malta is expected to fill Sullivan's shoes in Glasgow. Replacements have not been named in Fort Peck or Wolf Point.
Asked whether she has any advice for young lawyers considering a career in rural Montana, Sullivan said, "My advice for someone fresh out of law school is to work for a firm for a few years, at least, until you get a clear idea of what it means to practice law, because the practice of law, as you can imagine, is not at all like law school."
Sullivan said she is grateful to the residents of Wolf Point, Fort Peck and Glasgow for allowing her to serve.
Moving forward, Sullivan says she's committed to staying in the state but is looking forward to different horizons.
"Rural Montana is a great place to work and live," said Sullivan. "I expect that I will end up back here, but I want to take a break and explore what the big city has to offer. Having been born and raised in Butte, I have never experienced life in a big city and Billings is as close as I can get without leaving Montana, which I would never do."