Posted on
Keaton Wolff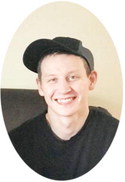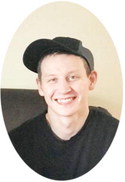 Keaton Vincent Wolff, 27, died Aug. 9, 2022, in Billings at the Park View Care Center.
He was born to Keith R. Wolff and Myrna F. Whitright on Aug. 13, 1994, in Wolf Point. Growing up, he attended schools in Wolf Point and Glasgow.
He enjoyed wrestling, riding dirt bike, playing video games and "raising Cain" with his sisters. Keaton was very good at annoying his sisters and had a very calculated way of doing so. He grew up around all women, so he always had to show them who was boss. He will be remembered by his crazy, humorous, loving and always joking personality.
He met Sydney Thompson when they were just children, and it didn't take long before they fell in love. They have two sons, Liam Elias Wolff who was born on Jan. 7, 2015, and Paxton Blaine Wolff, born on March 8, 2018.
He worked many random jobs, but his favorite job was when he did electrical work with his father, Keith. They shared many long days and nights working together and He is survived by his parents, Keith Wolff (LeAnn Wolff) and Myrna Whitright; long-time girlfriend, Sydney Thompson; two sons, Liam and Paxton; brother, Adam Wolff of Dell Rapids, S.D.; sisters, Jami Wolff, Tabitha Wolff, Amanda Stradley and his twin sisters, Ashtin and Rebekah Azure; and two step-brothers, Samuel and Josh Berger.
Funeral services were held Saturday, Aug. 13, at Clayton Stevenson Memorial Chapel in Wolf Point. Clayton Stevenson Memorial Chapel was entrusted with the arrangements.