Posted on
Pat Drescher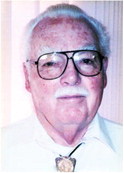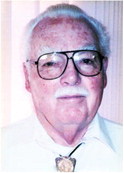 Pat Drescher, 91, of Culbertson died Saturday, July 30, 2022.
He was born in Longmont, Colo., on Jan. 11, 1931, to Paul Lynn and Jessie Mae Drescher. Shortly after birth, he moved to Arizona where his parents farmed in Oak Creek Canyon near the town of Cottonwood. During grade school, he attended Oak Creek School, a two-room country school near the ranch.
At age 16, he moved to Reno, Nev., where he graduated from Reno High School in 1949. He attended the University of Nevada Reno for two years pursuing a pre-legal degree before entering the Air Force to become a fighter pilot on Feb. 9, 1954. Upon completion of pilot training, he returned to the Nevada Air National Guard and served as a F-86 fighter pilot assigned to the Air Defense Command until his discharge on May 31, 1956.
After separation from the military, he became owner/ operator of a small antique and pawn shop until 1962 when he was employed by the City of Sparks Fire Department where he served for 28 years. His primary assignment was fire prevention and investigation.
He attended the Western Nevada Community College for two years and graduated with an associate of arts degree in fire science. After retiring from the fire service on April 15, 1990, at the rank of fire marshal/battalion chief, he spent approximately 10 years as a private investigator specializing in fire investigation.
In 2000, he moved to Amidon, N.D., where he operated "Firehouse Antiques" for three years. In 2003, moved to Sidney where he married Mavis Schledewitz and enjoyed total retirement.
He was very active in scouting throughout his lifetime. He spent many years as a scoutmaster, serving on Woodbadge training staff while in Nevada. He was also active in Kiwanis for over 30 years and served as club president in Sparks, Nev., and Lt. Governor of Division 23 of the Nevada-California-Hawaii District. After serving his term as Kiwanis Lt. Governor, he received the Distinguished Lt. Governor Award for his exceptional leadership and devoted service.
He brought his passion for serving children with him to Sidney where he has served as Lt. Governor of Division 5 of Montana District Commissioner for the Badlands District of the Boy Scouts of America. In 2013, he was awarded the Montana District Scouting Award of Merit.
He and Mavis moved into the Lodge in September 2018. In September 2021, they moved to Culbertson to live by family.
He is survived by his wife, Mavis.
His memorial service was held Thursday, Aug. 4, at the Fulkerson Stevenson Funeral Home Chapel in Sidney. Pastor Alton Hillesland officiated. He was buried at Hillside Cemetery in Culbertson.