Posted on
Machart Passes Torch To Manning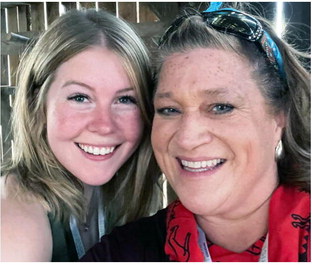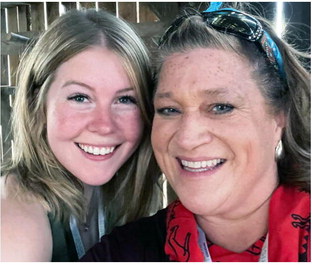 With the departure of Mary Machart from Culbertson Schools, Shelby Manning has stepped in to fill some very important shoes, both in the classroom and around the state. Manning is taking over Jobs for Montana Graduates classes for grades 7-12 and related Stars classes for grades K-2.
"I'm so grateful for an amazing mentor in Mary Snyder-Machart," said Manning in an Aug. 5 social media post. Manning also credits mentor Lori Holum Buxbaum from Opportunity Bank as inspiring her to try education as a career.
"Shelby has an advantage being introduced to Empowered early on," said Machart. "She will begin her journey knowing that she has the support, trust and is valued by not only the staff at Empowered, but also the many others from across the country that believe they have the tools and resources necessary to make learning real-world relevant. I'm excited to see Mrs. Manning start this amazing journey in the classroom."
According to a press release, Empowered offers free access to tools for their classrooms, resources for long, impactful careers and a supportive community of teachers.
Machart, who recently retired from full time teaching in Culbertson, said she's got lots lined up to keep her busy, including substitute teaching and as a member of Rapid City Rocks and national level kindness rocks painting groups. "I also plan on subbing as much as I can," Machart told the Community News. "Leaving the students and not seeing them was the hardest part, so I look forward to subbing in all of the grades!"
After attending trainings in Livingston and Sioux Falls, S.D., Machart said she remains fired up to reach students and educators here in Montana and around the county.
For more information about local kindness rocks activities, check Machart's Facebook page.