Posted on
FBI Warns Of Ransomware Attacks In Montana, Region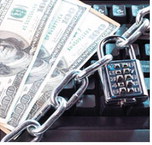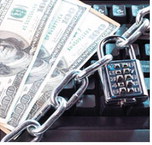 Montana's media members heard about the increasing dangers of cyber attacks and ransomware during a video conference featuring FBI special agent in charge Dennis Rice last week.
"Cyber security is truly national security," Rice of the Salt Lake City office noted.
The ic3 website, www.ic3.gov, analyzes data submitted to identify emerging threats and trends.
Rice said that of the cases of ransomware in Montana, one cost a company $20 million and another cost a company $15 million.
"That's what they paid to get their information back," Rice said.
The FBI doesn't encourage paying ransomware because it keeps the hackers in business.
In 2021, the IC3 received 3,729 complaints identified as ransomware with adjusted losses of more than $49.2 million.
Ransomware is a type of malicious software, or malware, that encrypts data on a computer, making it unusable. A malicious cyber criminal holds the data hostage until the ransom is paid. If the ransom is not paid, the victim's data remains unavailable. Cyber criminals may also pressure victims to pay the ransom by threatening to destroy the victim's data or to release it to the public.
Rice noted there are more than 100 variants of ransomware. He advises not to have your cyber insurance policy on your desktop, because hackers could use that information to their advantage.
He said entities that are targeted the most include medical, education, legal, financial and telecommunications.
"It's a constant effort to try to keep up and be in front of this," Rice said.
He noted people at risk include those who are in the process of purchasing homes. Hackers use a fictional email address, similar to one that looks like a business email, and works on a scheme to try to take away your life's savings.
Although some hackers are in these nation, the majority come from other countries especially Russia, China, Iran and North Korea.
Advice offered include updating your software and changing your passwords often, Rice said it's important to continue to educate people. "We're all potential victims if we don't keep up with cyber security," he said.
The IC3 is the central point for Internet crime victims to report and alert the appropriate agencies to suspected criminal Internet activity. Victims are encouraged and often directed by law enforcement to file a complaint online at www. ic3.gov.
"We had over almost 20,000 business email compromise complaints to IC3 last year and that totaled $2.4 billion in losses," Rice said. "So this is a real area that every individual homeowner or just person in general needs to be tracking."
It's important for victims to contact the FBI immediately to share information about a threat.
He asks that family members and friends stress to the elderly that they understand that precautions are needed and get educated about cyber security.
"There's a whole lot of dangers out there," Rice said. "Do what you can to protect those who are older."