Posted on
Summer Reading Program Opens At Library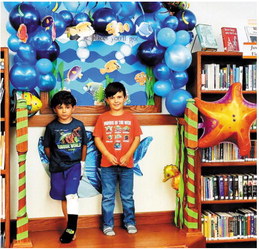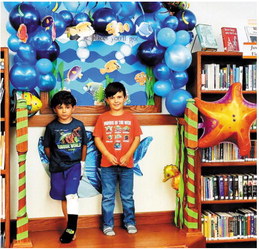 The Culbertson Public Library has started their seasonal summer reading program. The library encourages children of all ages to join their month-long, self-directed summer reading program titled "Oceans of Possibilities," which aims to encourage readers to explore new worlds through reading.
"We are so excited to dive into the oceans of possibilities with children at the library this summer," said librarian Leona Colvin. "Reading has so many great benefits for people of all ages and we try to make it as fun as possible while making it easy for children to participate."
The program is free and open to all children. The program began July 7 and ends July 28. For more information, call the library at 406-787-5275 or visit their Facebook page.
Kierstead
Lok (left) and Ark Kierstead participated in the Culbertson Public Library's summer reading program opening day July 7.
(Submitted)