Posted on
Wolf Point Girls Repeat As Softball League Champs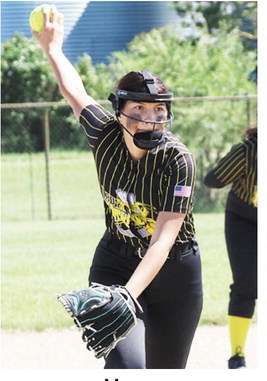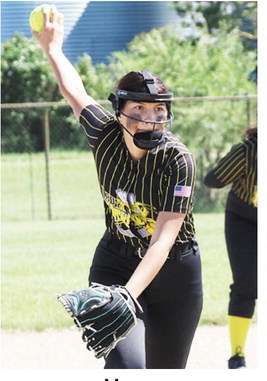 The Wolf Point girls' softball squad repeated as major league champions during the tournament in Plentywood on Monday, June 27.
The Yellow Jackets opened the tournament with a 10-5 victory over Bainville in a well-played contest.
Wolf Point then fought off Plentywood, 14-11, in the semi-final round.
Wolf Point opened the game with five runs in the top of the first inning. After Sierra Hamilton accounted for a home run, Jaylee Azure scored on an error. A single by Kylie Rodenberg knocked in Jerzey Azure. Rodenberg later scored the fifth run of the frame.
Plentywood tallied a run in the bottom of the first. A nice double play by Jaylee Azure and Hamilton ended the inning.
The Yellow Jackets responded with five more runs in the top of the second. Connecting for hits in the second were MacDonald, Mahala Moran, Jaylee Azure, Hamyanie Campbell and Jerzey Azure.
Plentywood closed the margin to 10-5 with four runs in the bottom of the second.
Wolf Point held a 12-6 advantage heading into the fifth, but the Yellow Jackets added a pair of runs when a hit by Moran knocked in MacDonald and a single by Hamilton brought Moran home.
Plentywood rallied to come as close as 14-11, but Wolf Point held on behind the pitching of Moran. Hamilton, Moran and Jaylee Azure caught pop ups in the frame.
Wolf Point downed Plentywood by a 15-3 margin in the championship game.
Highlights included Mac-Donald belting two home runs and Moran with a solid pitching performance.