Posted on
Pound Puppies Continues To Work On Stray Problem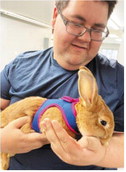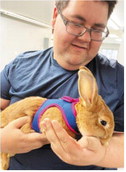 Wolf Point Pound Puppies released quarterly numbers covering services offered from April-June 2022.
Under the heading of "community aid," Pound Puppies listed 211 people helped, 216 dogs and 141 cats. The community aid category covers pets with owners. In this category, Pound Puppies provided 342 combined vaccinations, 218 rabies vaccinations, 283 flea/tick treatments, 330 dewormers and over 2,500 pounds of pet food.
In the category for strays and lost pets, Pound Puppies helped 172 dogs, 55 cats, and provided 28 rabies vaccinations, 167 flea/tick treatments and 194 dewormer treatments.
Wolf Point Pound Puppies Animal Rescue was started to rescue local dogs from Wolf Point, get them out of the pound and into a "furever" home.
Adoptable animals can be seen at wolfpointpoundpuppies. org. More information can be found at the group's Facebook page.