Posted on
Whitmer's Photography Skills Produces Lifetime Of Memories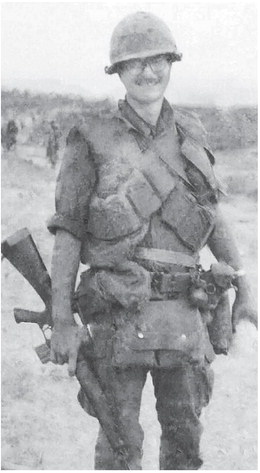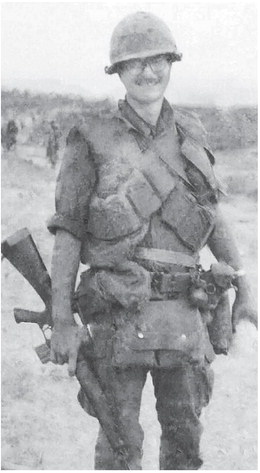 The lens of a camera produces a lifetime of memories and one local veteran has documented his life experiences for 54 years through photography in order to give others a glimpse into the past.
Clint Whitmer graduated high school in 1962 and was drafted in 1968 to serve overseas in the military as a combat medic for one year during the Vietnam War which is when he got his first camera — an Olympus Pen — and started documenting.
He noted that the Olympus Pen was a half-frame camera which allowed him to get double the number of exposures on one roll of film so he did not have to find a way to receive film as often while he was in the jungle.
As an example, a standard 36-exposure roll of film would instead hold a total of 72 exposures.
Whitmer was intentional with the types of photos he took while in Vietnam.
"I vowed that I would not take a picture of a wounded or dead (soldier) and that I would take pictures of the scenery and countryside as well as my (fellow soldiers)," Whitmer said. "Life is not pretty at times."
The photos that Whitmer took during his year in Vietnam, he said, were to showcase the camaraderie and teamwork of soldiers despite the challenges and grim aspects of war. "I served my time honorably and came home," he noted.
Upon returning home, Whitmer used the G.I. Bill to further his education and get his degree in geology, which he obtained in 1976.
His interest in geology started at the age of 4 as he worked with his dad who owned a water-well drilling company for several years.
Despite the break to attend college, Whitmer's photography did not stop after his year in Vietnam as he continued to document his life and work experiences.
Beginning in 1990, he spent three years in the Middle Eastern countries of Oman and United Arab Emirates as a water-well drilling supervisor during the Gulf War, commonly known as Desert Storm.
One other series of photos that Whitmer said he had the opportunity of taking was during his assistance with the excavation of Peck's Rex in 1997 currently on display at the Fort Peck Dam interpretive center. Although most of the photos that Whitmer has taken over the years are for his own personal photographic library, many of them are on display in several locations and publications.
One of his photos – Goat Herding Lady – is on display in the Great Hall of the Boston Public Library in Boston, Mass. It was placed there after Whitmer met a man by the name of Peter Ochs who requested the display.
Several of Whitmer's photos are also on display at various businesses and veteran assisted living facilities throughout Glendive and Williston, N.D. as well as published in calendars over the years.
The Gallery in Glendive's downtown named Whitmer as its artist of the month and has approximately 20 of his photos on display.
"I am very grateful for the staff here and that The Gallery has accepted me," Whitmer noted.
Not everyone enjoys the photos that Whitmer takes, he said, noting however that he still enjoys sharing them with whomever will take time to listen to his story.
"You have to have thick skin to be an artist," Whitmer said.
Not only did he use his skills in photography to share with others, but he also shared his knowledge through teaching it in public schools and colleges.
Whitmer graduated with his masters degree in science teaching in 2014 one day before his 70th birthday.
Primarily teaching science classes, Whitmer did teach photography as well at high schools in Wolf Point, Rosebud, Jordan, Frazer, Brockton and Eureka, S.D. He also taught at Aaniiih Nakoda College in Harlem, Mont. and Fort Peck Community College.
"I incorporated photography into my time as a science instructor in the last 20 years," Whitmer said, adding he retired from teaching in 2018.
Whitmer still has his cameras, however he does not get out to shoot photos as often as he used to as it takes a lot more energy than it did some time ago.
Nonetheless, he does occasionally take photos when he is able and has enjoyed sharing them with people in Glendive.
"For the city of Glendive to embrace me the way they have is a very special thing to me."