Posted on
Shirley Zimmerman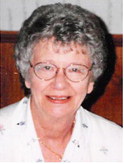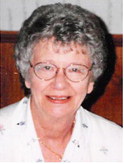 Shirley Kareen Zimmerman, She was born July 25, 1932, in Wolf Point to Halvor and Clara Lien. She joined a sister and four brothers. She was raised in McCone County. She graduated at age 16 as valedictorian of Wolf Point High School Class of 1948.
She married Russell Zimmerman on Sept. 17, 1950. They had four children, Layne, Darrel, Marlys and Grant. They farmed and ranched north of Wolf Point. She served dinner every day for the working men or took it out to the field.
She was active in the First Lutheran Church. She taught Sunday school and adult Bethel Bible study. She was on the church council for many years and was the first female president. She was still church funeral director since the 1960s. She was a member of the Women of the ELCA and was lay pastor at times.
She was president of the 100 Club and was part of the committee that organized the Smorgasbord every fall. She made roasts for years for family gatherings and baked all the time for anyone in need.
She is survived by her children, Layne, Darrel, Marlys and Grant; eight grandchildren; and 13 great grandchildren.
A memorial service was held Monday, June 27, at the First Lutheran Church in Wolf Point. Inurnment followed at the Greenwood Cemetery. Clayton Stevenson Memorial Chapel of Wolf Point was entrusted with the arrangements.