Posted on
Keven Johnstone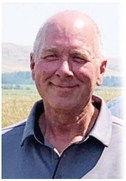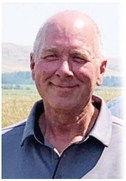 A graveside committal service for Keven Johnstone was conducted at 1 p.m. Saturday, June 25, 2022, at the South Froid Cemetery. A barbecue was held back at Keven and Dawn's home southeast of Froid (3½ miles from MT Hwy 16).
Keven C. Johnstone, 59, of Froid, Mont., passed away at his home from natural causes Jan. 17, 2022. He was born Oct. 25, 1962, in Missoula, Mont., to proud parents John and Norma Jean (Mogan) Johnstone. He and his younger sister got to experience living in various towns in Montana as well as Washington while his family moved around for their mom's job as a teacher. Keven graduated high school in Medicine Lake in 1981. He then attended college in Williston, N.D., and Bozeman, Mont.
Keven made a career working as a motor hand in the oil field and most recently was employed by Nabors, Inc. It was hard work, but Keven was dedicated to his trade as it gave him the benefit of work and income while he pursued his true passion of farming.
Keven met Dawn (Loegering) in September 2004. They married the following year on Oct. 15, 2005. Although their relationship began by way of technology, the couple enjoyed spending time together driving the back roads through the country. Navigation wasn't always a strong suit. Through this marriage, Keven accepted a daughter by choice and they exchanged jokes and gag gifts and enjoyed many adventures.
Keven had many titles but one of his most cherished was "Papa." Keven's four