Posted on
Gary Farnsworth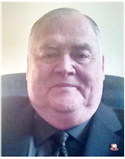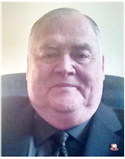 Gary Farnsworth, 74, Williston, N.D., formerly of Fort Peck, died July 12, 2021 in Minot, N.D.
He was born William Weeks on Jan. 20, 1947, in Poplar to Lillian DeLong Weeks and William Weeks Jr. He was adopted by Vernon Farnsworth and Helen Kissell Farnsworth. They raised him in Fort Peck. He was proud of being from Fort Peck and carried this pride with him through life.
Vernon and Helen raised him to be an enthusiastic outdoors man and the untamed area of Valley County contributed to his lifelong love of hunting, fishing and camping. He attended both Nashua and Glasgow High School, graduating from Glasgow High School in 1965 where he had excelled as an multisport letterman in football, basketball and track, which earned him a football scholarship to Eastern Montana College in Billings.
In Billings, he met Mary Paulbeck whom he married in 1967 and had two children, Kari Farnsworth of Williston and Kris Farnsworth of Phoenix, Ariz.
He joined the United States Marine Corps, then the United States Air Force, serving 20 years and retiring in January 1987. His 20 years included serving overseas for five years and he was a proud veteran of the Vietnam War.
He married Susan Cobb Farnsworth in 1978. He helped raise Susan's daughter, Stacy Emery of Anderson, Ind. He and Susan had one child, Richard Farnsworth of Billings.
He was a dedicated adult volunteer for the Boy Scouts of America and a member of the Masons and Shriners. He served in many roles and assisted many young men achieve the rank of Eagle Scout including his sons. He believed in the program and continued to assist after his children were grown.
He is survived by his four children, 10 grandchildren and eight siblings.
A celebration of life will be held at 1 p.m. Friday, July 1, at Bell Mortuary in Glasgow.