Posted on
Cyndy Panasuk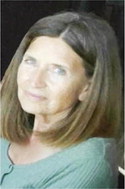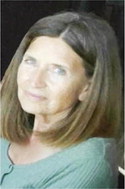 Cyndy Panasuk, 66, died Monday, June 13, 2022, at her residence in Bainville.
Cynthia Helen Panasuk was born on July 18, 1955, in Sidney to Harry and Helen Foss. She was the second born of four girls who grew up on the family ranch out on Charlie Creek, working the cattle and the fields alongside her sisters and her parents since she was young.
She went to elementary school at Ruffatto School until the seventh grade before attending high school in Culbertson. After she graduated, she attended Montana State University - Bozeman and finished school at Eastern Montana University in Billings with a degree in education.
She began her teaching career in Sidney, moved to Brockton, then finished in Bainville. Over the years, she taught a variety of grades, kindergarten through high school. She loved each of her students like kids of her own and, even though she retired, she didn't let that end her teaching adventure as she subbed at the Bainville School for years after.
She met Miles Panasuk and they married in 1985, planting their roots in Bainville. Later, her son Jake and daughter Nena were born and were truly the pride and joy of her life.
She always enjoyed a challenge. Whether it was puzzles, a half marathon, quilting, starting CrossFit after retirement and many more difficult activities, she loved to challenge her brain and body.
She and Miles began wintering in Wickenburg, Ariz., where she took up hiking and