Posted on
Community Thanks McCracken For His Impact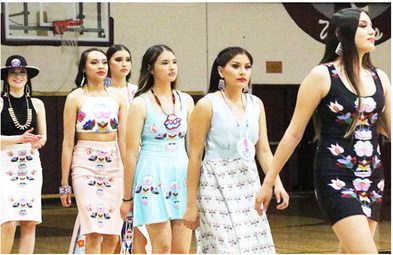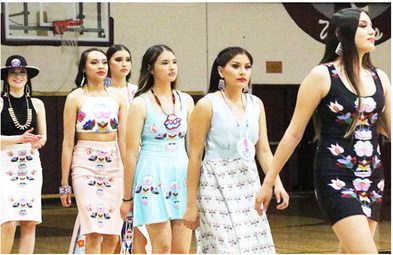 It was an inspirational return home for Nike N7 Fund founder Sam McCracken.
The native of the Fort Peck Reservation was the honored guest during the Fort Peck Youth Summit. For more than a decade, the N7 project has provided grants to organizations that serve the indigenous community. The fund has created accessed to sport, health and wellness, education and advocacy in these communities. A total of $8 million has been given to get Native American youth excited about sports related activities.
"I can't imagine as a humble man having that much of an impact to the community," an emotional McCracken said during the program.
Gifts included a star quilt from the Chante program, a plaque from the Center for Native American Youth and art work from the Rockhawks Athletics Ministries.
McCracken thanks family members, executive director of the American Indigenous Business Leaders Prairie Bighorn- Blount and others for encouraging him to come back to the area for the first time in nearly 20 years.
He noted he built his career of serving all the Native Americans. He explained that the mission and vision of the N7 project is to inspire indigenous people.
McCracken said what inspires him is his community and that where he came from is always on the forefront of his mind.
He urged young people to take healthy risks. "The worst thing they can say is no," Mc-Cracken said. "Don't be fearful of making mistakes."
McCracken started the Native American and Friends Network. He is one of three co-chairs of the network.
The network's mission is to provide an indigenous perspective in everything that is done at Nike.
McCracken urges people to be unapologetic indigenous. People should be honored of who they are and where they come from.