Posted on
Obituaries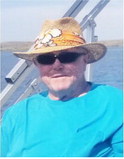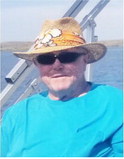 Gregory Speer
Gregory Eugene Speer, 70, died June 4, 2022, at his Fort Peck home — the home filled with years of memories and love with his wife. He loved his home in Fort Peck and he wouldn't have wanted to be anywhere else in his last days.
On June 11, 1951, he was born in Conrad to Robert and Dorothy Speer. He was the middle of three siblings. His childhood was filled with moves across Montana as his father was a highway patrolman. He grew up enjoying horses, motorcycles and swimming. He enjoyed hunting and fishing with his family. He would even go with his mother if his father was working. He graduated High School in 1969 from Simms.
On Dec. 21, 1973, he met Rose at a Christmas Party on the Glasgow Airbase in Saint Marie. After hitting it off, they spent New Year's Eve together, shortly after took a trip to Yellowstone together and the rest became a long history of love. They married on June 27, 1975. In their 46 years of marriage, they built a life together in the Glasgow/ Fort Peck area, known by many in the community.
In 1979, they became parents to Zebulon "Zeb" Speer and became a family of three. He loved being a father and was proud to share his interests and hobbies with his son. Sharing many good times hunting, motorcycle riding and uncountable hours in the water. He and Zeb shared a passion for swimming, snorkeling and scuba diving. His happiness sharing these experiences with Zeb could only be met with the experiences he got to share with his grandson, Ocean. He was proud to see Ocean hunting, swimming and dirt bike riding, carrying on the Speer traditions.
In 1991, he attended the Law Enforcement Academy and became a reserve deputy, Valley County deputy and DES coordinator and the chief of police in Fort Peck. He retired from law enforcement in 2006. While he enjoyed his time in law enforcement, he really loved his time teaching scuba diving privately in Fort Peck for nearly 15 years. He was able to teach many locals how to scuba dive. He even helped start the Prairie Diver's Club in Glasgow.
He also spent much of his time as an avid volunteer. He spent years as the head of the Fort Peck Volunteer Fire Department, 20 years as an EMT for the ambulance service in Fort Peck and helped originate the Valley County Search and Rescue. Once he retired from both his law enforcement and scuba teaching, he went to work part-time as DES coordinator for Phillips County until his death.
He clearly had many passions and enjoyed many activities. He loved outdoor activities, of course. He loved good food and trying new things. He loved his pets, especially his dogs. He found his faith in God and was recently growing in spirituality. Most of all though, he enjoyed his family. Watching his grandson do anything was the highlight of his life.
He was preceded in death by his brother, Duke Speer.
He is survived by his wife, Rose Speer; his son, Zeb Speer; one grandson; and sister, Debra.