Posted on
Donaldson, Farrow Take Firsts At Rodeo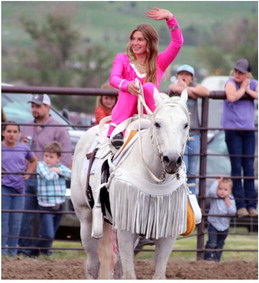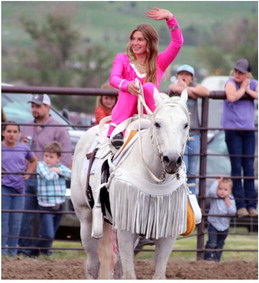 The 59th annual Frontier Days Rodeo is in the books. Colton Farrow of Shell took first place in the Bareback category, followed by Tucker Zingg of Crow Agency and Bucky McAlpine of Anaconda.
In saddle bronc, Clint Donaldson took first, followed by Ridge Ward. Both riders hail from Martin City.
No qualified rides were recorded in the bull riding and steer wrestling events.
Blayne Hubing of Circle took first place in the tie down roping event, followed by Carson Stevenson of Hobson and JC Crowley of Poplar.
Ben and Bill Ayre of Glendive took the team roping event, with Blayne and Jon Hubbing of Circle placing second and Clint Gorrell and Cody Smith of Beach, N.D., in Third. JC and Darrell Crowley of Poplar placed fourth.
Lady barrels saw Julie Brown of Helena in first place, followed by Chinook's Laura Kleinjan, Carsyn Hibbs (Billings), Jamie Zingg (Crow Agency) and Donna Jo Alexander of Williston, N.D.
In lady breakaway, Meza Ham of Rhame placed first, followed by Kelli Knight of Beulah, N.D., Hysham's Tiffany Ogren, Ashley Koenig of Manhattan and Torrie Eiker of Glendive.
Tye Brown of Helena won junior barrels, followed by Dylan Knight of Beulah, N.D., Custer's Lynnlee Richardson and Bainville's Tenley Berwick.
Shawn Knight of Beulah, N.D., won senior men's breakaway.